4WARD4X4 Land Rover Defender Specialist
4WARD4X4 the Land Rover Defender Specialist from South Baden offers all services from one source. The range of services as an independent Defender specialist is oriented around the circumference on Land Rover vehicles such as i. a. expeditions and long-distance travel vehicles, military vehicles and work vehicles. Many Land Rover owners and manufacturers rely on the expertise of 4WARD4X4.
Competencies Land Rover Defender Specialist
Our wide range of services is implemented precisely and accurately to the satisfaction of our customers. The professional work of 4WARD4X4 and the plausibility of their own as well as marketed products makes the company 4WARD4X4 to a strong partner in the areas of:
Workshop | Parts | Development and accessories | Renovations | Special Vehicles | Travel
The variety of models of the brand
As experts in Land Rover, the 4WARD4X4 employees constantly deal with these vehicles. All training materials are available to us by the manufacturer. Whether your Land Rover Series I is a vehicle or a Range Rover Sport model, it is in safe keeping with us.
Wholesale Land Rover spare parts and accessories
4WARD4X4 is verified manufacturer and distributor of some well-known manufacturers, such as
Safety Devices | OSRAM | ComeUp | ORAM | ENGAGE4X4 | Hobson Industries
For questions, please contact us at any time.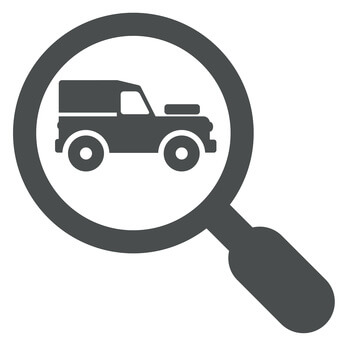 4WARD4X4 The Land Rover Defender Specialist
1
Wheels & Tires
Wheels and tires with TUV approvals
2
Land Rover Defender underrun protection – vehicle protection equipment in the field, the A & O is to increase the durability in the terrain. An underrun protection at Land Rover Defender is therefore an important protection.
3
Land Rover Defender rope winch push rod – There are many things to consider when designing a rope winch push rod. We have succeeded in combining the design with better terrain.
4
Rock & Treeslider for Land Rover Defender – Our Rock & Treesliders are indispensable to protect the body from below or from the side.
5
Maintenance & Spare Parts – the free Land Rover workshop with a large spare parts service
6
Increased air intake / snorkel – As a Mantec dealer you can get all snorkel from Mantec
7
Defender roof rack – Own development of an ingenious roof rack system for all Defender & Discovery 1 – 2
8
Safetey Devices External cage – As the only dealer we can offer the SafetyDevice outer cage with a valid part certificate.
9
Offroad & Expedition equipment – Sand boards, shoffles, axe, hi jacks, compressors and more